Wyoming-inspired lodge home in Connecticut listed for $975K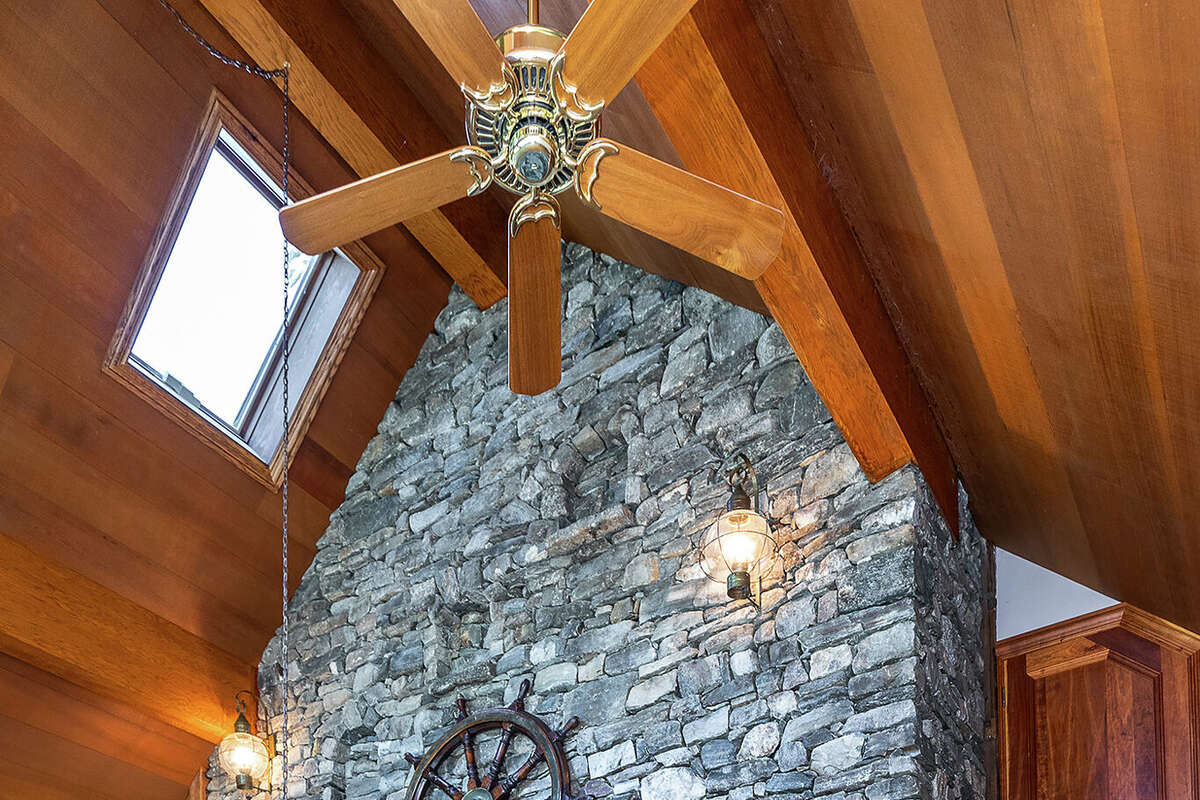 The home at 1879 Litchfield Road in Watertown looks more like a Wyoming lodge than a rural Connecticut home. That's because the 16-acre lot includes a Western-inspired house that's for sale for $975,000. It also has a children's playhouse, a once-functional barn and a 3-acre horse pasture.
Before building the home in 1984, the previous owners spent time vacationing in Jackson Hole, Wyo. After falling in love with the Wyoming scenery, the previous owners wanted a piece of the West in Connecticut. One of the owners was an engineer, according to listing agent Pierre Moran, and helped to design the home.