Should you invest in a home renovation?

Article content
People often say that there are two rooms that can sell a house: the kitchen and the main bathroom.
Article content
Based on that logic, it only stands to reason that kitchen and bathroom renovations are the most worthwhile and have the highest return on investment compared to other home improvement projects.
Surprisingly though, according to Martin Desfossés, that isn't always the case.
"A lot of people will say the kitchen and bathroom are most important, but, for me, the first thing I see when I look at a place is what it looks like from the outside, when I'm walking by. So, the driveway and the façade," explains the real estate coach for DuProprio, a commission-free real estate service that helps homeowners sell their property.
"For me, those renovations are most worthwhile because it's all about creating a great first impression."
Article content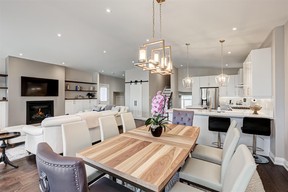 As a homeowner, you might be wondering if now is the right time to invest in a home renovation, given the rising cost of materials and ongoing supply chain disruptions related to the pandemic.
The answer is that it all depends on if your home needs work and what your budget is, because, investment-wise, it's never a bad time.
Most renovations will increase the value of your home as there has been an improvement to either the quality and appearance of the property or the overall integrity of the building.
While it's impossible to predict how much a renovation is going to be worth to the next buyer, or to the overall value of your home, "it's always a good idea to invest in your own property, bottom line," says Desfossés, who gives his own experience as an example. He purchased a property for $150,000, invested $100,000 in renovations, and sold it for $450,000.
Article content
"With the cost of materials being what it is these days, and how difficult it is to source certain materials for renovations, turnkey properties are more valuable than ever, and people are going to be ready to pay more for them."
And even if you plan on staying in your home for years, any renovation is worth what you can afford to ensure its proper maintenance and that it reflects who you are.
If you love to cook, invest in a chef's kitchen, or if there's nothing you enjoy more than a spa day, invest in a spa-worthy bathroom. Just don't forget that if you plan on reselling, the features that are most important to you might not be to the next owners. So, be strategic when choosing the design and finishes.
That said, elements like butler's pantries, concealed storage, and home offices are popular these days and are smart renovations to invest in if you're looking to give your property that special touch.
Article content
To start, though, make sure the basics are all checked off.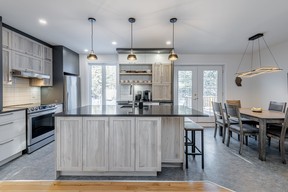 "If the foundation, roof, and all the structural elements are in great shape, then, by all means, invest in a new bathroom or kitchen, or floors and painting," Desfossés says.
"For me, what's most important to invest in is the building envelope: the roof, exterior siding, sealant, windows, foundation, and water drainage. Landscaping is very important, as well. After that, everything inside is just aesthetic or cosmetic."
With a service like RenoAssistance and the help of a dedicated renovation advisor who's there to guide you through the entire process, you can strategically evaluate your home and make an informed decision on what needs to be renovated first and how to go about it.
Article content

The local platform provides homeowners with the most qualified general contractors, masons, architects, structural engineers, and interior designers, as well as knowledgeable advisors, and up to three quotes for your project from a network of over 1,600 verified contractors.
It also has a comprehensive verification process that includes everything from confidence and reliability index scores, liability insurance, and licences to judicial records.
For more information about RenoAssistance, to read about the cost of different renovations, or to get a quote on a project, visit renoassistance.ca.
This story was created by Content Works, Postmedia's commercial content division, on behalf of RenoAssistance.