Enhancing Modern Home Designs with Stucco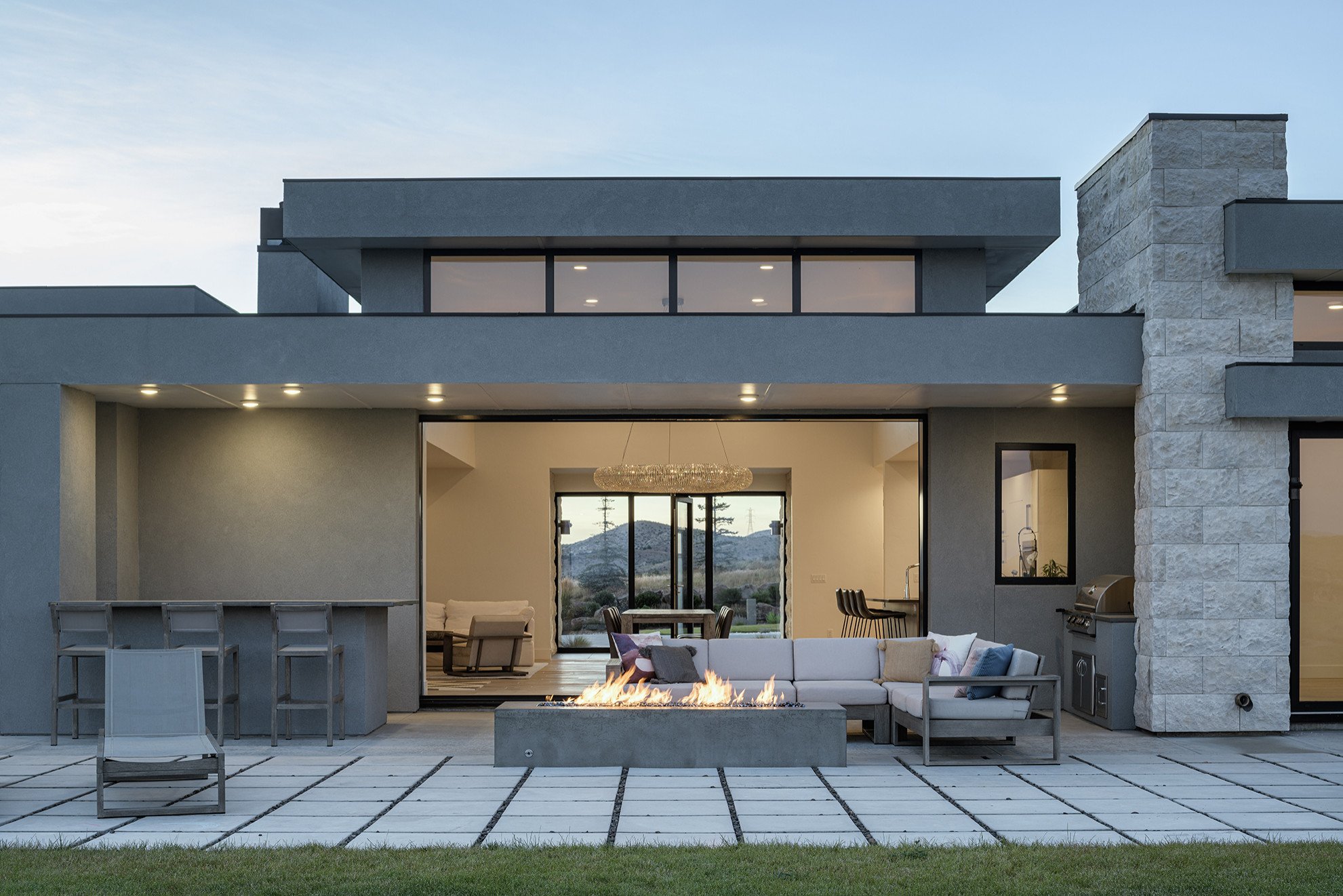 Stucco is a versatile construction material that offers a cost-effective solution without compromising quality or aesthetics. It provides practicality and style, making it an ideal material for homes. With its easy-to-style quality and textured finish, it can greatly enhance a home's curb appeal while being durable enough to withstand various weather conditions. In the event of damage due to normal wear and tear, stucco repair is easily accessible and can quickly restore its look and functionality.
Whether you are installing new stucco or repairing an old one, there are many modern home design ideas to consider. To achieve a contemporary design, consider the following tips:
Contrasting Colors
Stucco's rich texture can highlight any color, making it an excellent canvas for any home. Painting the stucco with a single color and using another pigment to highlight other areas of the house, such as the windows, main door, and garage door, can create a minimalist and contemporary look.
Wood and stucco
Stucco siding can be easily paired with other materials, and wood is a popular choice. Cedarwood, in particular, brings out a rustic, contemporary look that can make a home stand out. The combination of stucco and wood creates an interesting contrast that adds texture and dimension to a home's exterior.
Dark Stucco
Dark colors have become a favorite in modern home designs, with darker shades of stucco topping households in 2021. Using a dark shade on the stucco siding and other parts of the exterior, such as black or dark gray, complemented by highlights of lighter gray or white, can create a sleek and sophisticated look. The combination of dark stucco with other materials, such as wood or stone, can further enhance a home's contemporary design.
Simple Stucco
Leaving the stucco as it is and allowing other features, such as the design of the roofing, porch, door, or windows, to stand out can also be effective. Stucco can act as a canvas for these other essential design elements of the home. This approach can create a clean and minimalist look that is ideal for modern homes.
Why choose stucco for your home?
Stucco has evolved into a sleek construction material over time, with many stucco companies employing craftsmanship in their work to stay ahead of the game. As the tastes of homeowners change, stucco contractors continue to evolve their skills and provide various options for their customers. With their expertise in stucco installation and repair, coupled with their mastery of craftsmanship, dependable stucco contractors can provide the best solution for modern home designs.
Stucco is also an eco-friendly choice, as it is made from natural materials such as sand, cement, and lime. It is a sustainable choice that can help reduce a home's carbon footprint.
Stucco is also a low-maintenance material. It does not require frequent repainting, and it can be easily cleaned with water and a mild detergent. With proper care, stucco can last for decades, making it a practical and cost-effective choice for homeowners.
In conclusion, stucco is a versatile and practical material that can greatly enhance a home's curb appeal. Its durability, low maintenance, and eco-friendly properties make it an ideal choice for modern homes. Whether you choose contrasting colors, wood and stucco, dark stucco, or simple stucco, dependable stucco contractors Sarasota can provide various options that suit your design preferences.